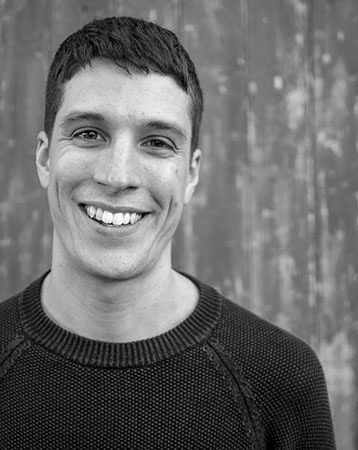 Alex Blogg is a film director who explores human narratives and world music through creating documentaries which preserve, share, excite and inform.

His unobtrusive and empathetic relationship with his contributors enables the capture of honest testimonies around affecting subjects, from lived experiences of mental health to refugees sharing stories through music.

Both an experienced camera operator and editor, Alex is capable of developing narratives with a strong style and vision resulting in content that is both compelling and cinematic.

He has created both long and short-form films and is experienced in producing content for different platforms and varied audiences.

Alex works with charities, NGOs, social enterprises, arts organisations, tech for good companies and corporate social responsibility initiatives.

For enquiries or commissions, contact alex@alexblogg.com


Notable Projects
Alex is the director of the USAID-funded film
'Chiyembekezo' (2014)
. Filmed on location in Malawi, it follows the story of Alinafe, a newly pregnant mother who discovers she is HIV positive. Containing medical information for about HIV, the film was produced specifically for patients undergoing counselling for HIV treatment. Viewers felt more empowered to disclose their status if they had watched the film straight after receiving their diagnosis.

His film 'My Heart Lies in my Country' (2015) features Syrian musicians in the Zaatari refugee camp. It shows the importance of music as a consolation and expression of identity. The film was featured on The Guardian and premiered at Kings Place London with Songlines Magazine.

Working with Kaashi Arts in 2016, Alex produced a web-series comprising of six films centred on the spirituality, culture and practice of Hindustani classical music in India. The films sought to educate viewers and help increase the following for Indian classical music in the UK.

Alex directed a promotional film for Mental Health First Aid England (2017) which consolidated lived experiences from Mental Health First Aiders to encourage others to take the training.

In 2018 he filmed traditional folk songs in Ireland for The Song Collectors Collective which seeks to preserve and repatriate the diminishing music of the Traveller community in Ireland.

Alex is the co-founder and director of Recording Earth.